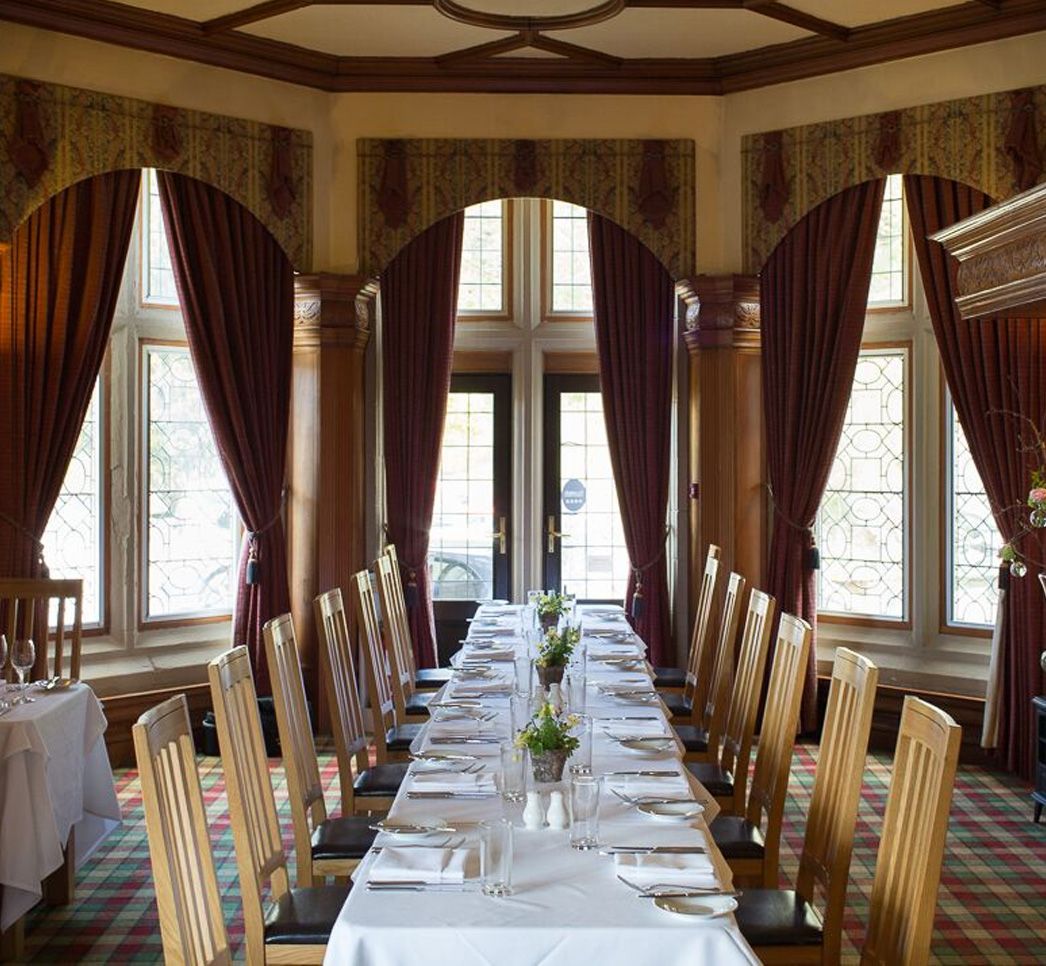 Award Winning
Private Dining
Experience the epitome of culinary excellence at Knockderry, where our commitment to exceptional food and impeccable service has earned us a remarkable reputation. For six consecutive years, we have proudly been awarded 2 AA Rosettes, a testament to our unwavering dedication to quality. Recently, we were honored to receive the prestigious Thistle Award for Best Eating Experience in the West of Scotland.
Nestled within the historic Knockderry House Hotel, our restaurant beckons guests into the enchanting ambiance of the original wood-paneled music room. Adorned with elegant stained glass windows and boasting picturesque views of Loch Long, this charming setting sets the stage for a truly memorable dining experience. Whether you are a hotel guest or a non-resident, we extend a warm welcome to all who seek culinary delight in our private dining heaven.
Immerse yourself in our culinary offerings, crafted with the finest ingredients and infused with passion and creativity. Indulge in a symphony of flavors as you savor each exquisite dish, expertly prepared by our talented culinary team. From the moment you step foot in our restaurant, prepare to embark on a gastronomic journey like no other.
If you're seeking an intimate and exclusive dining experience, our private dining options are tailored to elevate your occasion. Whether it's a special celebration, a corporate gathering, or an intimate dinner for two, our private dining spaces provide a personalized touch and an enchanting atmosphere that will create lasting memories.
Join us at Knockderry and immerse yourself in a culinary heaven that showcases the very best of Scotland. Discover why our private dining in Loch Long is a cherished experience for both hotel guests and discerning visitors alike