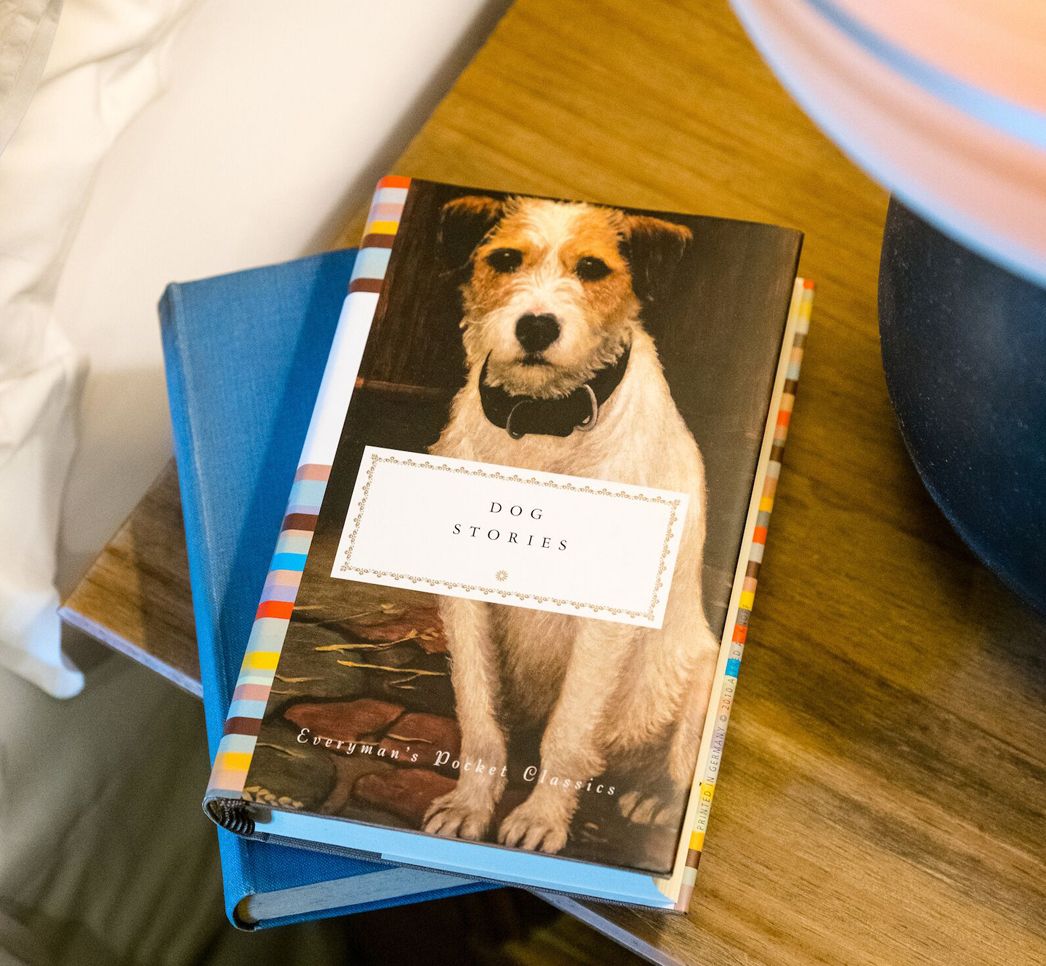 Dog Friendly Stays
Holiday with your Four-legged Friend
Knockderry House has five rooms for the best dog friendly holiday for you and your best friend. Relax in either of the hotel's two reception rooms and dine with your furry friend by your side.
Doggie Package
Everyone is welcome and so we have an extra special package for our four legged guests. Our Doggie Package includes a few doggie niceties, including:
a few doggy treats for arrival
a water bowl
a towel for mucky paws
We allow a maximum of five dogs to stay in the hotel at any one time. This is to ensure the comfort of everyone staying. We ask that you remember some guests may be allergic to pets and some may be frightened of dogs.
Dog-friendly Rooms
We have 5 dog-friendly rooms:
Loch Goil (Master Room)
Loch Linnhe - Room 7 (Classic Room)
Holy Loch - Room 12 (Classic Room)
Beinne Lomond – Room 16 (King Room)
Gare Loch - Room 14 (Cosy Double) (only suitable for one small to medium-sized dog)
We were awarded Pet-Friendly Hotel of the Year, Argyll and Lomond in the Scottish Hotel Awards, 2018.
Learn More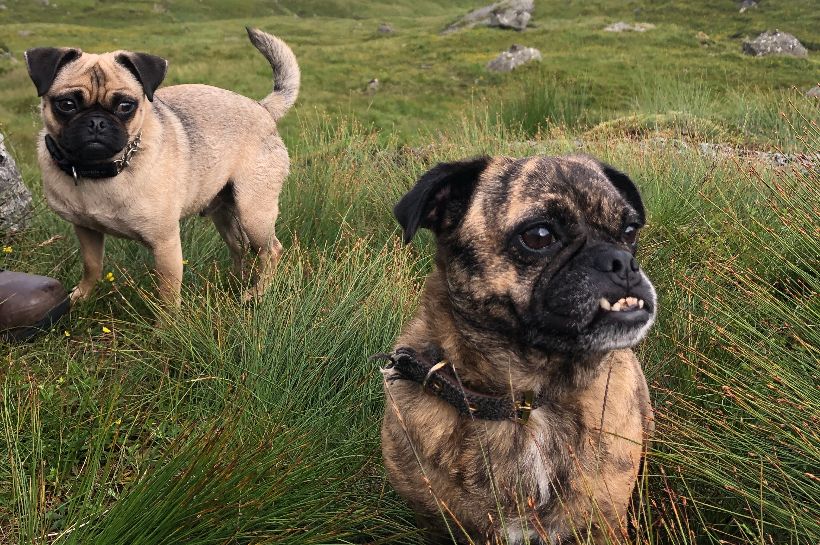 Dog Walking
Our location on the West Coast of Scotland is surrounded by stunning coastal walks and forest paths. There are energising hill walks and open countryside, perfect for a wide range of dog walks, including some just by the hotel. If you would like to see some of the walks available, have a look at our article on local Dog Walks and Days Out.
Learn More
Doggie Days Out
There are lots of great local business happy to welcome you and your dog! Whether off leash fun and games or a dog friendly restaurant, we have listed a few to get you started.
Learn More
Very friendly & attentive
Stayed here for 2 nights on a mini break. Location is stunning with views over Loch Long. Our room was large with a four poster bed. Staff were excellent, very friendly and very attentive. Food was excellent as well for both evening meal and a fantastic breakfast . It is dog friendly with an area set aside so you can dine and have your dog with you and there are good grounds for walking them.
Loved the experience
The food was both exceptional in taste and presentation (it is comparable to Michelin star food). It was also nice that we were allowed to bring our dog into the main dining area as they had partitioned off a separate area for dog owners, so many dog friendly hotels still treat you as a second class guest when you bring your dog but the Knockderry Hotel definitely treats you like any other paying guest.
Fabulous Knockderry
Spent 2 fantastic nights at Knockderry Country House Hotel, we absolutely loved it! Great touring base, very dog friendly, staff were all fantastic and very helpful. The food was fabulous. Our room (4) was beautiful, the hotel is beautiful.

Highly recommended!
Relaxing Weekend
Best break away to relax. Food was up to a high standard , there steak is one of the best steaks I have ever had, it was so tender it melted in your mouth! Staff where all lovely and welcoming. Dogs where welcome was nice to see them walking about aswell.
A Dog Lover's Hotel
We can honestly say as regular visitors to many hotels across, Europe, the UK and Ireland, that you offered the loveliest experience for us. You are not just a dog friendly hotel, you are dog lovers, all of you.
Perfect Ambience.
You made us and our two wee dogs so welcomed on our arrival. Our master room was superb and all of your wonderful team could not have done more to make us so comfortable. Your food was delicious and the whole ambience was perfect.
Genuinely Dog Friendly
Alway an easy wat to tell if a hotel is genuinely dog friendly or just dogs tolerated...is there a doggy guest welcome pack? Knockderry House is definately dog friendly - they have bonios in the room, water bowls in the entrance hall and even your own dog towel.
A few kind words
Guest Testimonials