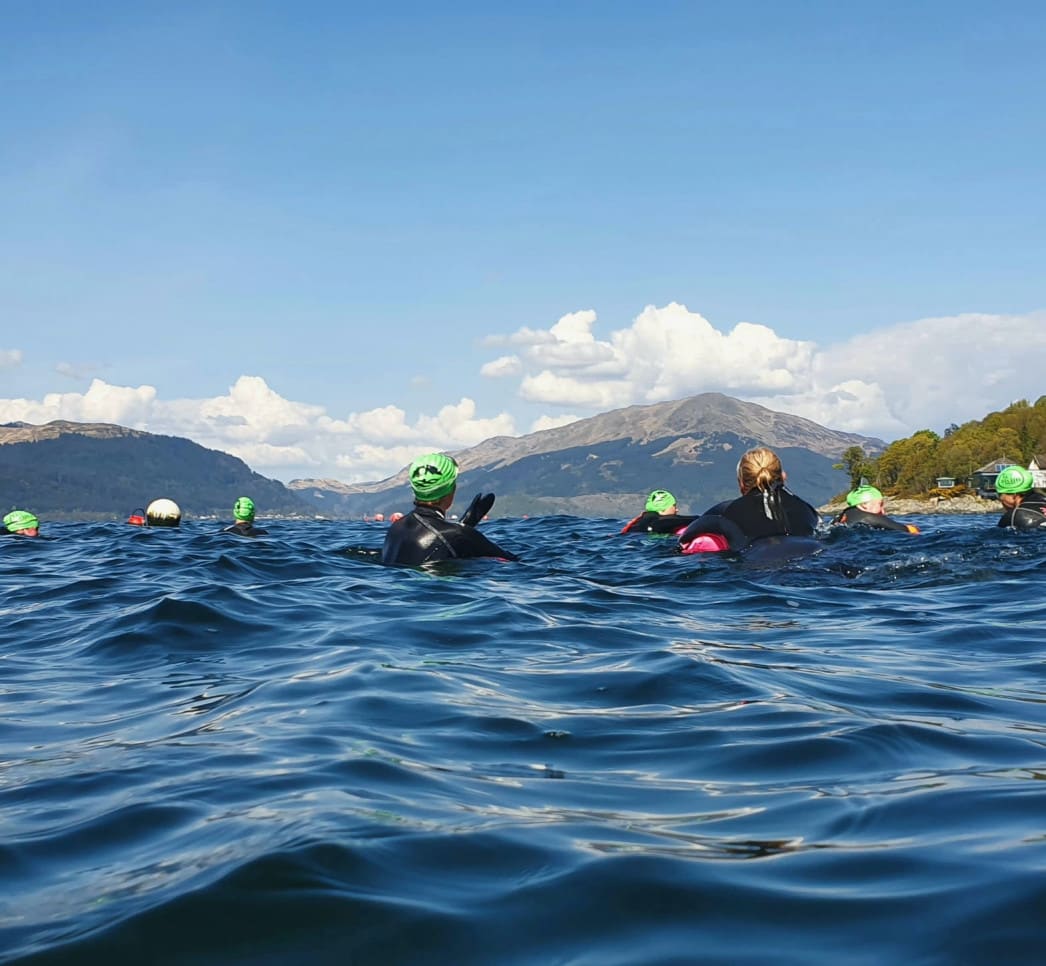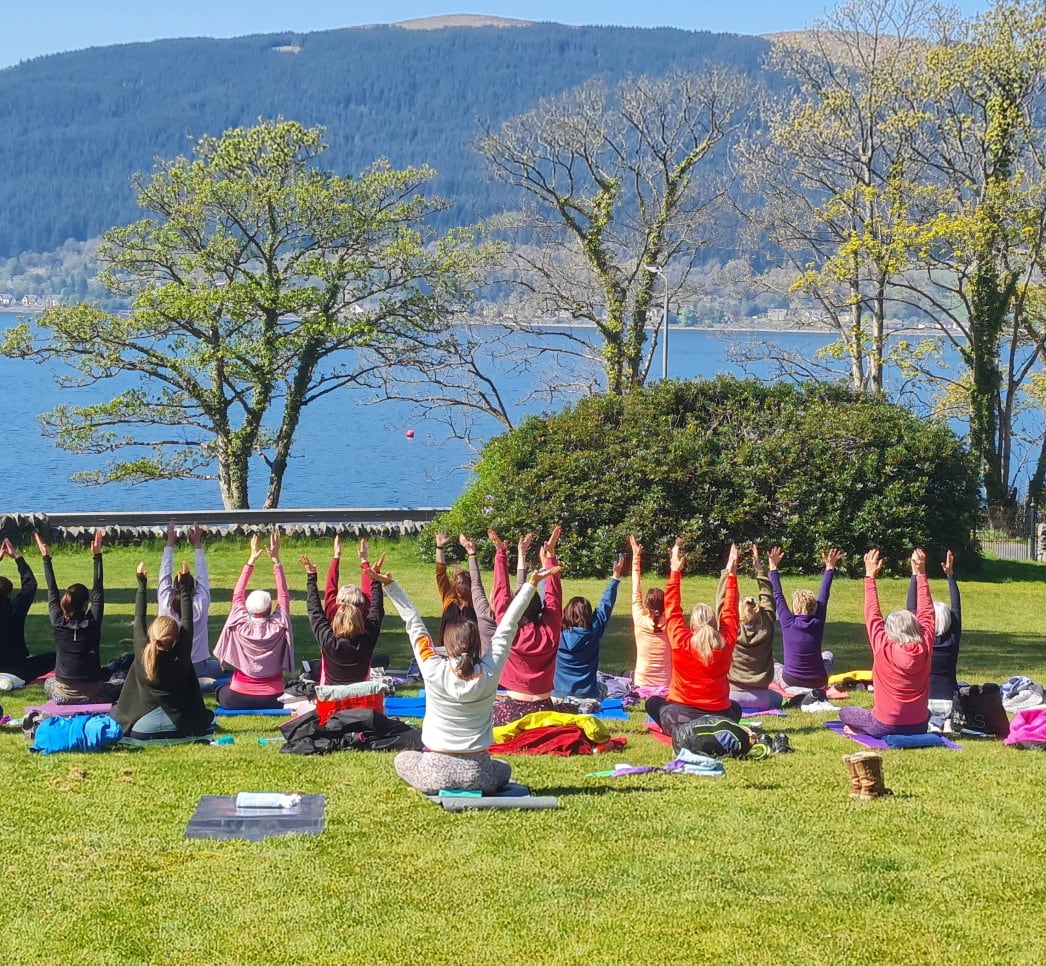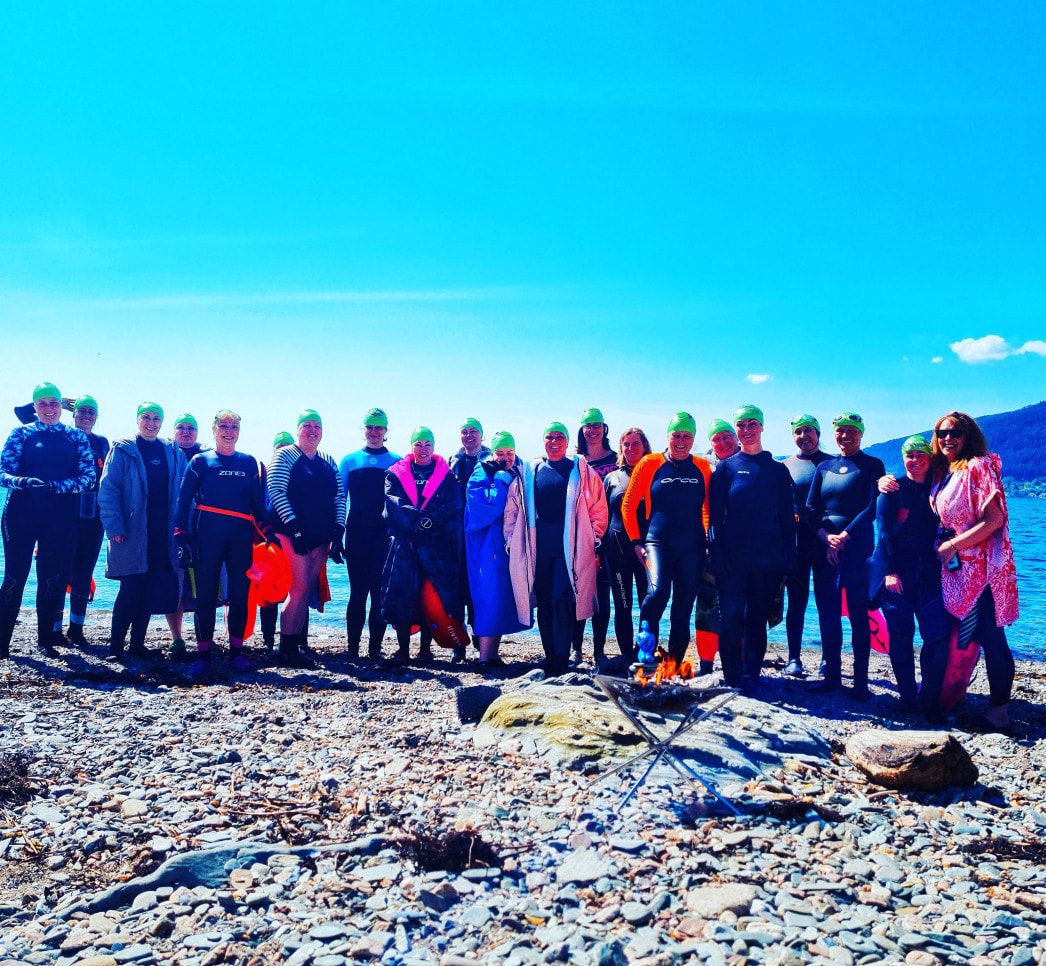 the joy of nature
Wild Swimming
What is so tempting about swimming outdoors in a Scottish sea loch? All over Scotland in the last couple of years wild swimming has become hugely popular as, visitors experience a unique way to enjoy our beautiful surroundings. At Knockderry House we noticed that the number of wild swimmers seen swimming in the loch in front of the hotel increased significantly so we were delighted when we were asked to hold an organised event by Swim Adventure Scotland.
In April 2022, Swim Adventure Scotland visited Knockderry to enjoy a day of wild swimming and outdoor yoga. It was a beautiful morning at Knockderry House as the swimmers assembled to change and make their way out onto the lawn for some relaxing yoga in perfect peaceful surroundings.
Swim Adventure Scotland had organised the event to promote their combined passions for wild swimming and luxurious country house hotels. They designed a luxury 'wild' experience for those with a love of cold water swimming and the natural environment for guests to experience wild swimming in a safe environment with recognised qualified coaches, changing areas, good Scottish food, warming fires & friendly Scottish hospitality.
Knockderry House is only an hour from Glasgow but feels a million miles away with its shelterned cove on Loch Long and breath-taking views of the Argyllshire Hills and the Clyde esturary.