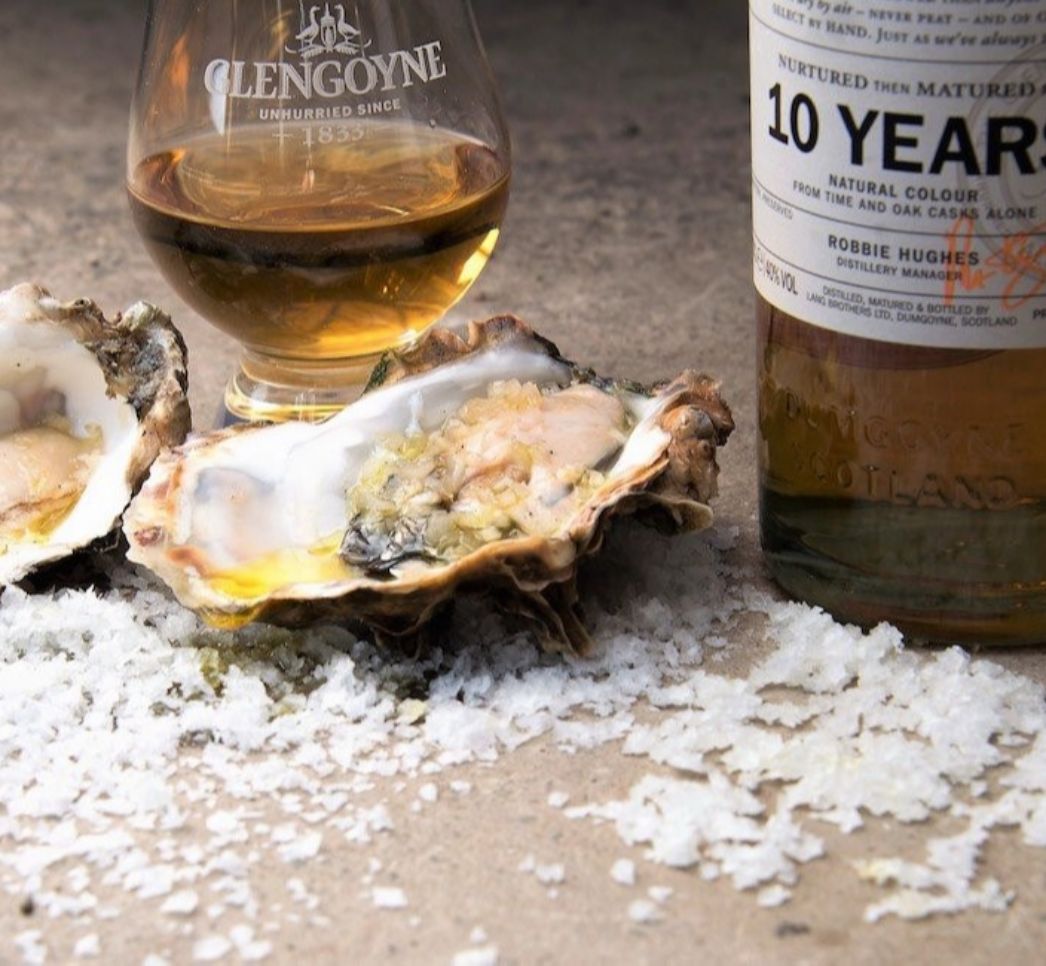 Glengoyne 10 Year Old Malt
Seafood
Briny oysters will sing on the palette when combined with a shallot dressing. To complement this, the whisky would have to have a similar freshness. Thus the 10-Year-Old Malt with its clean apple notes is ideal.
This would also complement, for example, roasted langoustines and an apple and fennel salad. The crisp, palate-refreshing flavours are a marriage made in heaven.
But what about scallops? The clean sweetness of seared scallops complements the 12-Year-Old Malt whisky's soft oak finish and a ginger and chilli dressing helps to bring out the dram's tropical notes. Similarly, the lemon tartness and spice of gravadlax brings out the citrus notes of the whisky, which in turn balances the richness of the fish.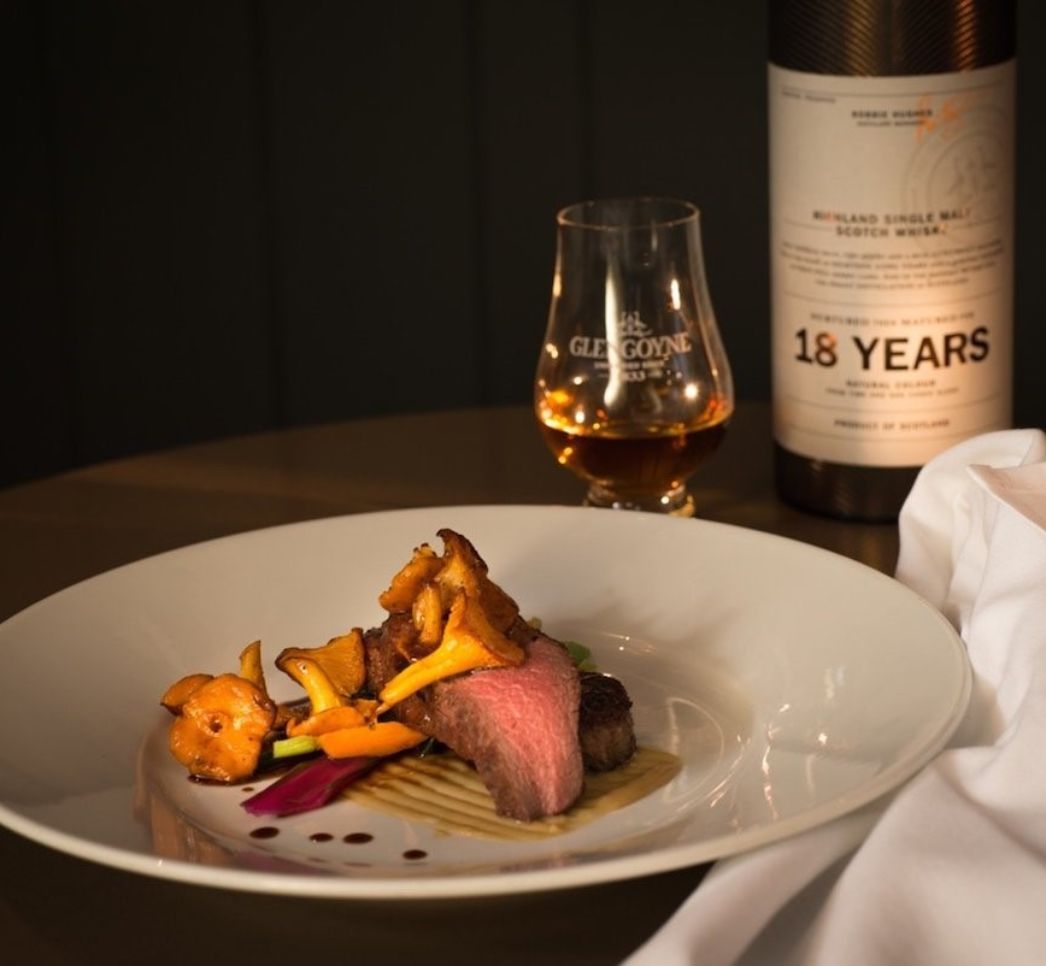 Glengoyne 15 Year Old Malt
Rich and Meaty
Hearty, traditional and distinctive in flavour, black pudding gives a slightly salty kick to any dish. Thus to try and pair this with a whisky, you're looking for something with a complementary sweet citrus taste. The 15-Year-Old Malt is perfect for this. Because of the slight oaky finish of this whisky, it is also ideal for dishes such as guinea fowl, which although slightly gamey, is much more subtle than pheasant or grouse.
As far as roasted meats and the rich, earthy flavours of mushrooms go, we would recommend looking for a whisky with a rounded fruity taste. Glengoyne's 18-Year-Old Malt has a wonderful taste of red apples and orange marmalade. Together, they're pure luxury.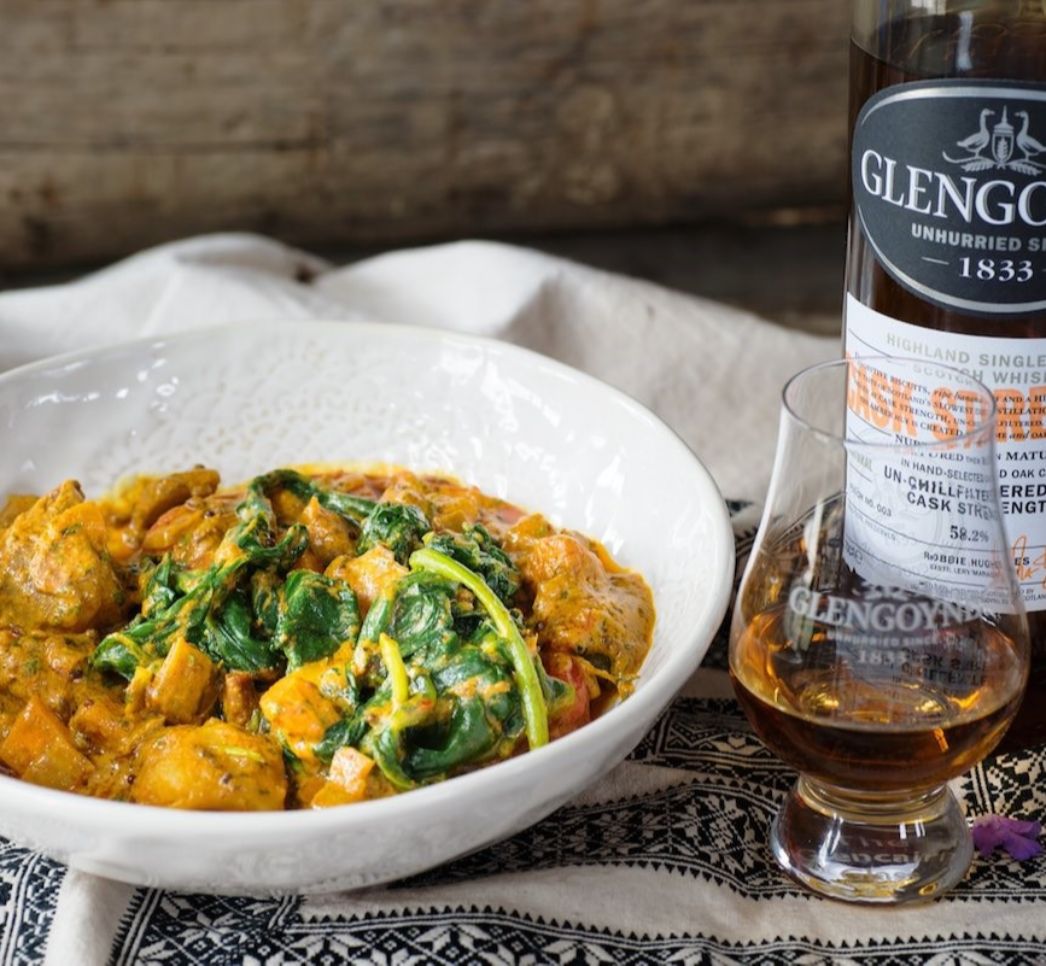 Glengoyne Cask Strength
Spicy
Now let's consider salty or spicy food. Obviously, the food itself will have a robust flavour so you're looking for a whisky that can hold it's own but can balance the savoury with sweetness.
Haggis is Scotland's national dish. Meaty, oaty, fiery and moist with a distinctive earthy flavour, haggis needs a bold partner. The Glengoyne Cask Strength Malt with its fruity, peppery notes is perfect with this classic Scottish dish.
If you fancy a curry, try the Cask strength. The perfect balance it is an excellent match for a spicy, peppery, or sweet curry.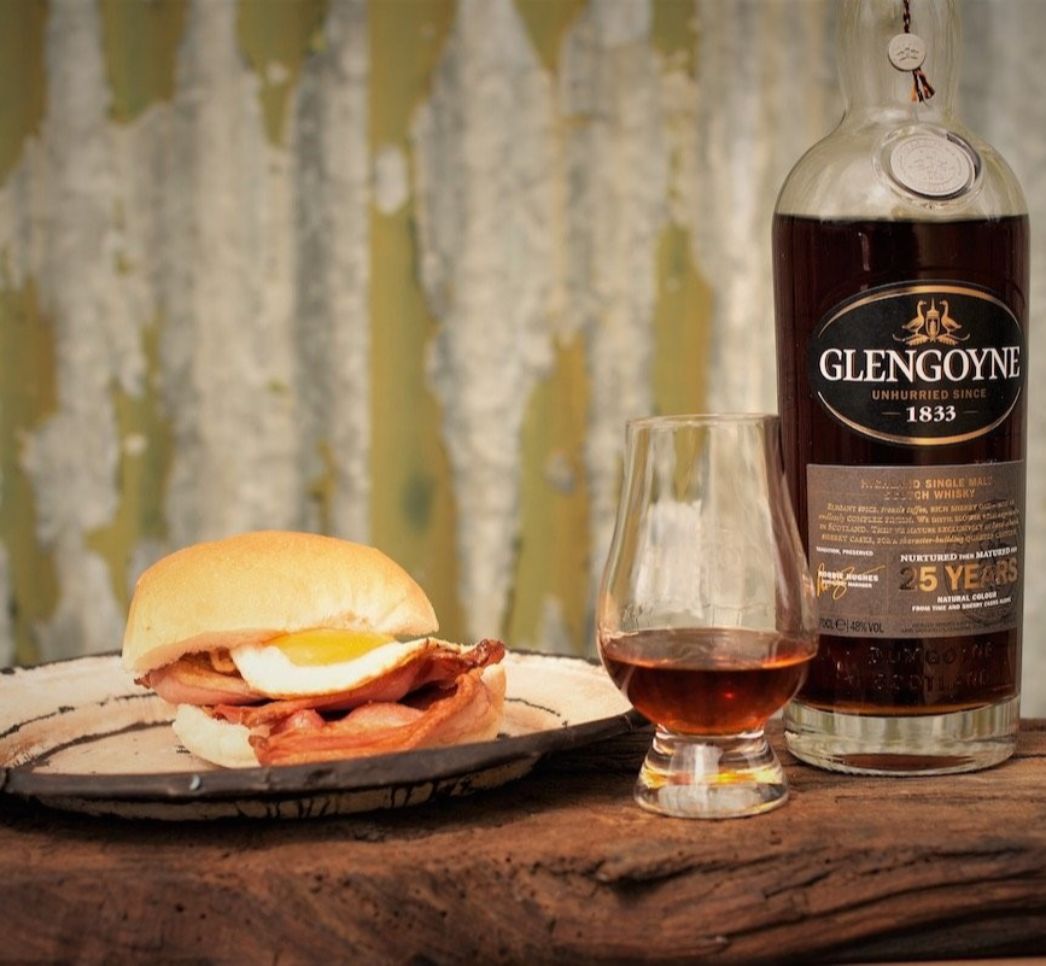 Glengoyne 25 Year Old Malt
Sweet and Salty
The roasted honey sweetness of a glazed ham or bacon looks for a whisky to provide balance - the 25-Year-Old Malt with its spicy liquorice finish is the perfect match. A simple but rewarding pairing.