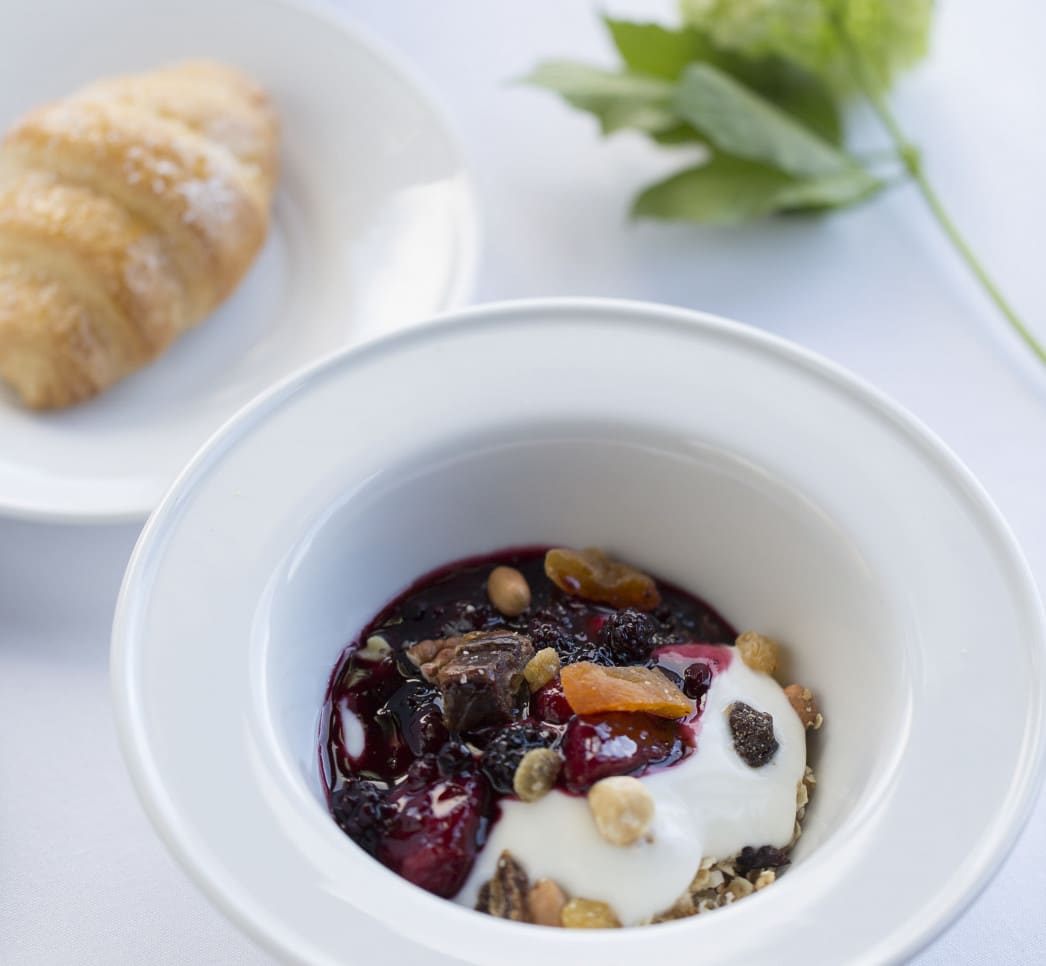 a perfect start
Breakfast
The perfect start to your day with a Knockderry breakfast. Enjoy some delicious Scottish traditional dishes, including, smoked haddock kedgeree, Stornoway black pudding, lightly smoked Loch Lomond salmon, or a creamy porridge brule.
Our croissant are baked onsite and we offer delicious vegan / vegetarian alternatives that are so tasty everyone might enjoy them.
Breakfast is served from 8.00 - 9.45 pm daily,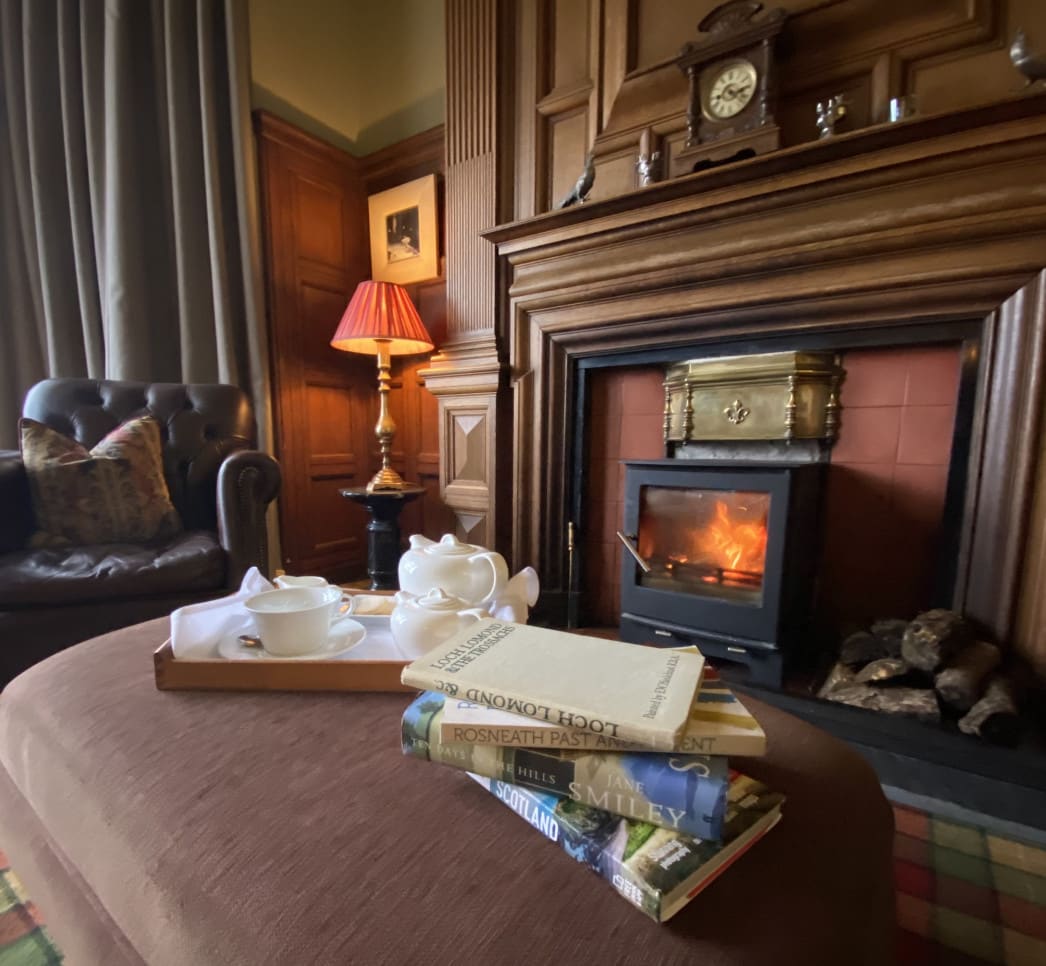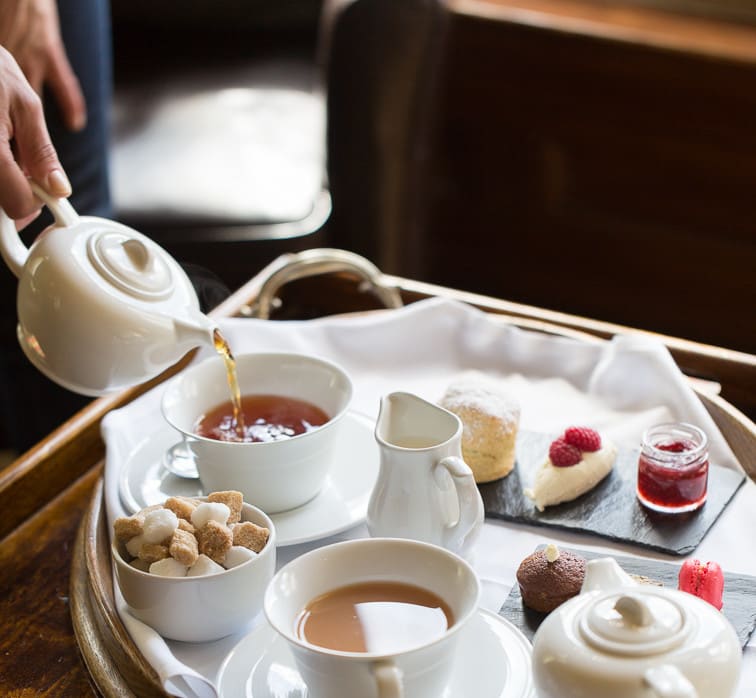 the perfect afternoon
Afternoon Tea
Relax in our lounge or on the terrace (weather permitting) and enjoy a freshly brewed coffee or tea with some delicious homebaking.
A Simple Afternoon Tea with a homemade fruit or plain scones with clotted cream and homemade jam, is just the filler required if out for a walk and makes a pleasant alternative to lunch.
Soup and a Sandwich is also available until 3.30 pm to tide you over till dinner.
Our Traditional Afternoon Tea includes a selection of fresh baking, savoury items and finger cut sandwiches. Please give us 24 hrs notice, as all the items are made to order.